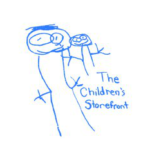 The Children's Storefront
Welcoming Toronto Families since 1975
In accordance with current accepted practice The Children's Storefront is no longer requiring all adults to wear a mask while in attendance.
Masks are still available for anvone who feels more comfortable wearing one.
We request that anyone with mild cold symptoms wear a mask to prevent further transmission.
As always anyone with fever, cough, stomach bug and diarrhea is expected to be symptom free for 24 hours before returning to The Children's Storefront or any other congregant setting.
Temporary return to Virtual Program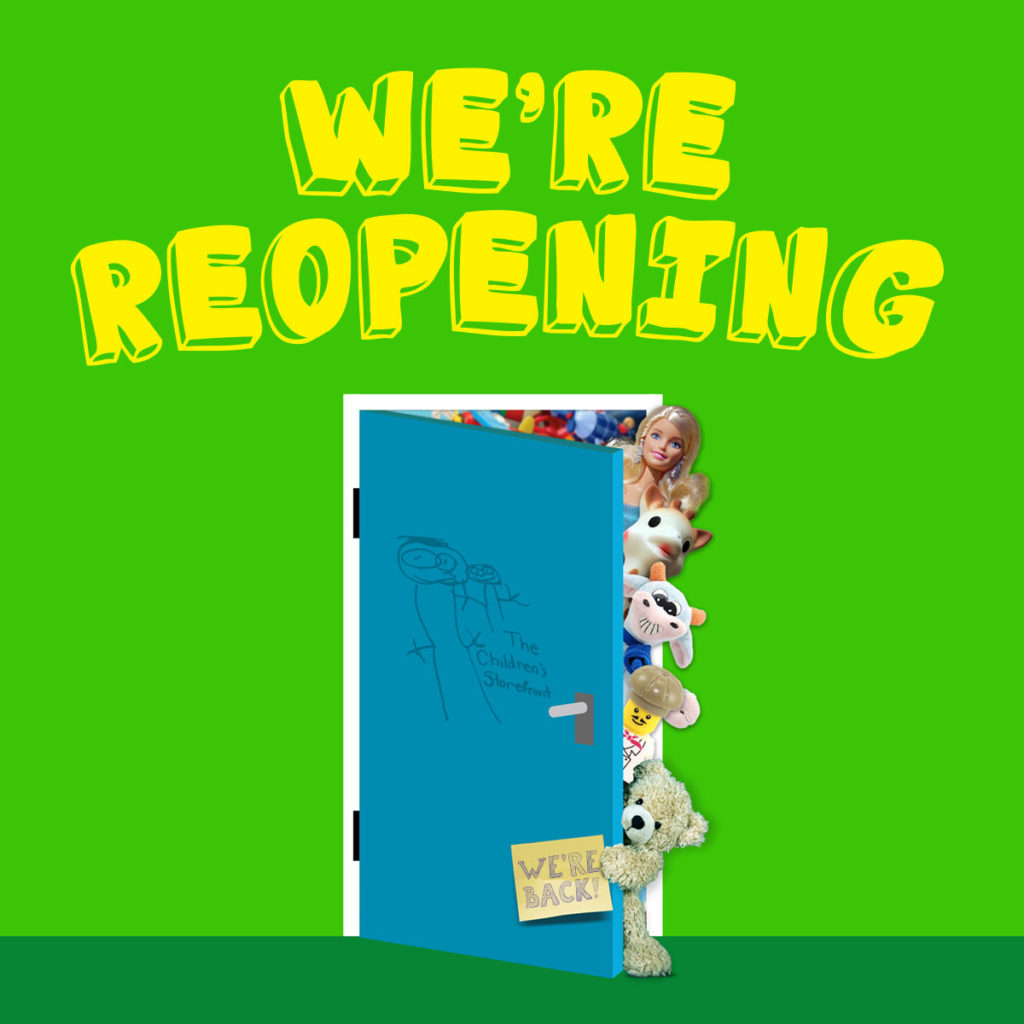 Check out the calendar below for this month's activities.  You can register for each free event through the EventBrite links.  Please call or email us with any questions.
Keep Up to Date with our Newsletter
Covid-19 updates — Great news!!!
We are reopening for in-person programming on September 8. We are so excited to be able to welcome you back and we want to make sure that you feel comfortable!!!!
The specific details about the reopening will come soon!!! Both indoor and outdoor programs will be offered. Things are going to look different as we navigate this: everyone will need to register for each visit in advance. All EarlyOn Centers will be working closely with the City and Toronto Public Health to ensure that we are able to keep our families as safe as possible!! We will let you know about our new health screening, pre-registration and cleaning policies as soon as we have been given all the details.
We are eager to hear from you about how you feel about coming back inside. If you have concerns or questions – please feel free to reach out to either Roona or Michele via email or 416 531 8151
There are lots of new families in our community who have not had an opportunity to participate in EarlyOn Centres so we are considering offering afternoon stroller walks for families with new babies to introduce ourselves – pre-registration and screening will still be required.
Some age-specific indoor/outdoor activities are possible if people are interested – please share your thoughts, ideas and comments!!
As we move forward into unfamiliar territory, we will be posting a monthly calendar on our website, Facebook and Instagram pages that will help you to know what is happening. There is the possibility that some virtual programming may continue to be provided so that we are able to support families who are still more comfortable with some social distance. We are also happy to hear from you with your thoughts on this as well!!.
The Storefront will close for the annual holiday for the month of August and will not offer any virtual activities. We hope to provide all of you with all the information so you can join us in September. Please look for details on our Website and on social media so you don't miss out on our first round of in person programming!!!
Until Then — The Children's Storefront is temporarily closed
We are hosting virtual kitchen table meetups on Zoom. The schedule changes regularly so please send an email to michele@childrensstorefront.com if you would like to be invited to Zoom chats.
We are engaging with community members on Instagram @childrens_storefront_toronto and Facebook @Childrens.Storefront
Helpful links and storybook videos always available on our Facebook page
Keep Up to Date with our Newsletter
Registered Canadian Charity #10807 6829 RR0001
Tuesday
9:00 AM - 6:00 PM
Wednesday
9:00 AM - 3:00 PM
Thursday
9:00 AM - 6:00 PM
About the Children's Storefront
The Children's Storefront has been welcoming and supporting Toronto families since 1975.  We are a not-for-profit with a full-time staff of two, a Kitchen Coordinator and a volunteer board of directors.
For over 40 years, parents, grandparents, caregivers and children have gathered at The Children's Storefront, to find support, form friendships, develop a strong sense of community, learn, and grow together. 
Our Community Kitchen offers wholesome, low-cost lunches every day.  We host occasional potluck brunches, fundraising dinners, cooking bees, and cooking skills workshops.
Because our mission has always been to be accessible to all families with young children, so The Children's Storefront has never charged for its programming. As the first child-parent centre in Ontario, we paved the way for many of the free programs now in existence.
We run on a shoe-string budget and get by with a little help from our friends.  Please consider donating $20, $35 or $50 today.  It's easy to do! Just click on the Donate button to make a secure donation via PayPal or mail your donation to The Children's Storefront, 826 Bloor St. W. Toronto, ON  M6G 1L9.
Volunteers are always welcome. Click on the Volunteer button to offer your help.
Thank you very much to the many kind friends and donors who have supported us over the years.
Sincerely,
Roona Maloney
Executive Director
The Children's Storefront, charitable tax number: 10807 6829 RR0001